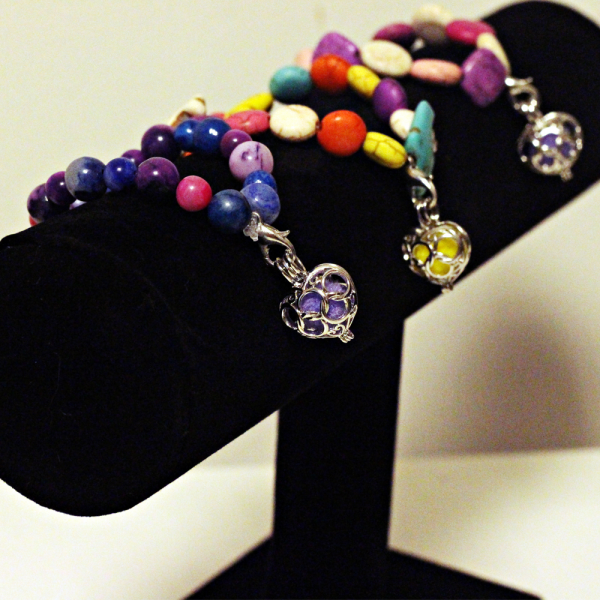 View larger
Aromatherapy bracelet for kids
BA0213
Availability date:
Aromatherapy bracelet is a great way to use natural essential oils every day. After all, what we breathe in, reach our brain and effect emotions.
The bracelet contains a pendant which opens and bubble of wool is placed in it. The wool absorbs the essential oils and spread the aroma. Bracelets are made of howlite stone. It is believed that this stone has a calming effect, improves sleep, helps to relax.
A few examples of essential oils:
Tea Tree - protects against viruses and bacteria.
Orange - improve mood.
Mandarin - reduce hyperactivity.
Lavender - calming.
The length of the Bracelet is 14-19 cm (you can specify the desired length).
Bracelets are in different designs, which are selected at random.